BEACHWOOD
Double-click the text to customize!
Los Angeles' distinctive "shotgun" style street signs were last produced over sixty years ago, but these durable porcelain and steel signs are still in use all over the city, by both humans and birds, who like to build their nests between the panels.

The street names were drawn at wildly different widths to fit on panels which were manufactured in only one size.
Beachwood faithfully captures the extreme range of widths & weights on these vintage signs, with a new matching lowercase.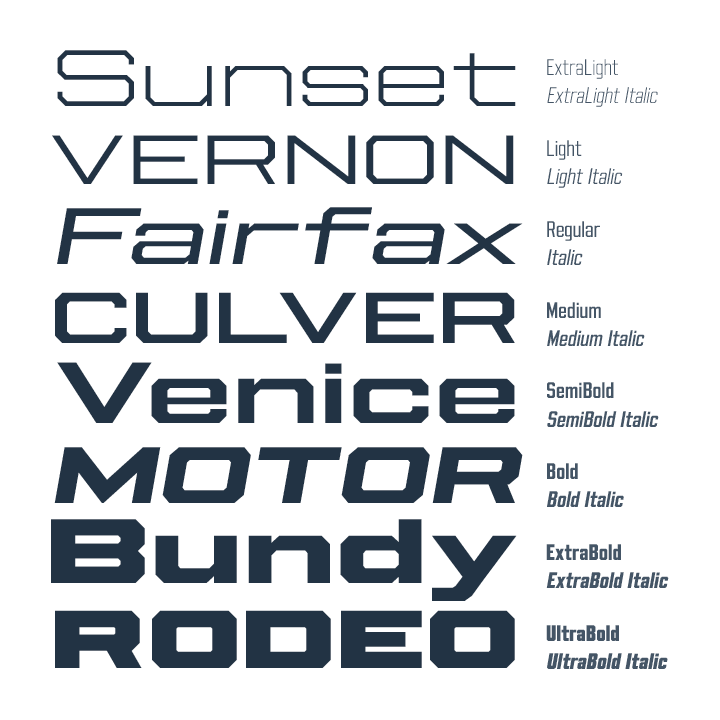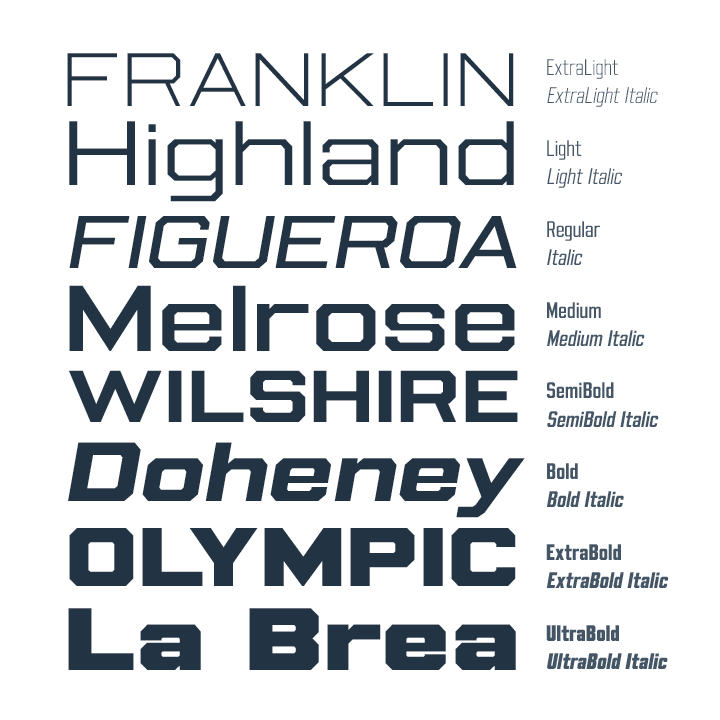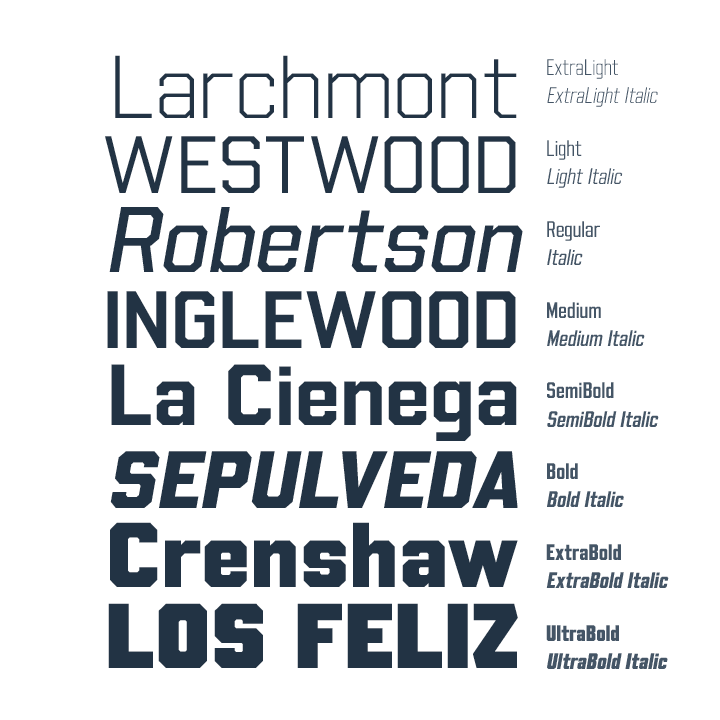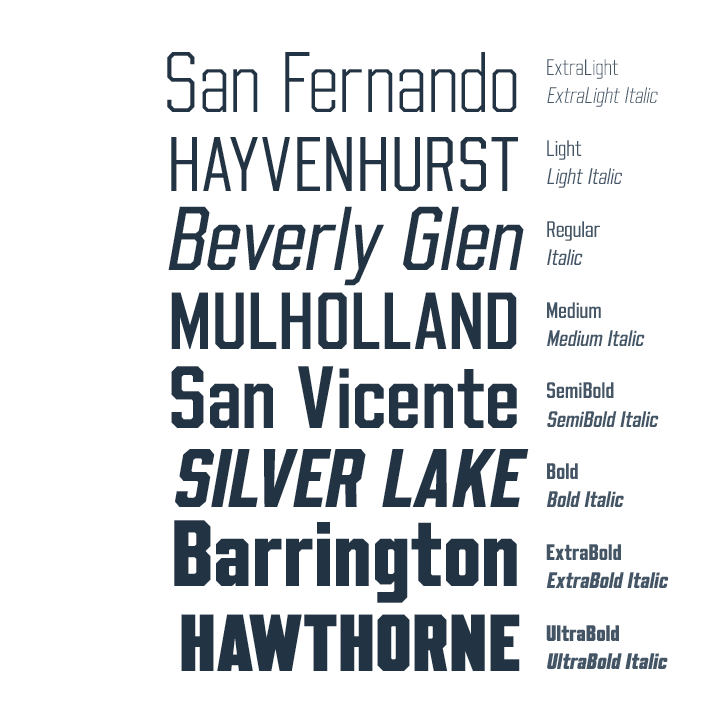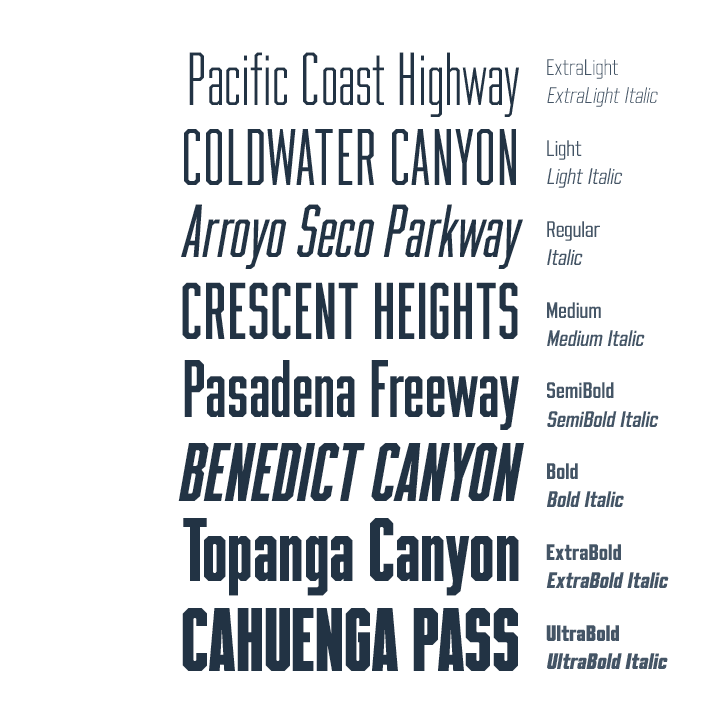 Many of the U.S.' early roads were unmarked until local auto clubs began installing wooden signs to help drivers find their way. Auto club workers traveled the roads with paint and brushes to touch up dents and scratches.
When the U.S. Department of Public Works standardized signage on U.S. highways in the late 1940s, the delightfully idiosyncratic local signs were all replaced.

When the NFL's Cleveland Rams moved to Los Angeles in 1946, they became the first professional sports team west of the Mississippi.
The groundbreaking Rams were also the first American pro team to re-integrate (a year before baseball's Dodgers), and the first pro football team to have all of its games televised.

Each weight of Beachwood includes:
Standard numbers based on street signs
Four alternate number sets based on the jersey numbers of Los Angeles' pro football teams from the 1940s through the 1990s
Ordinals, Fractions & Arrows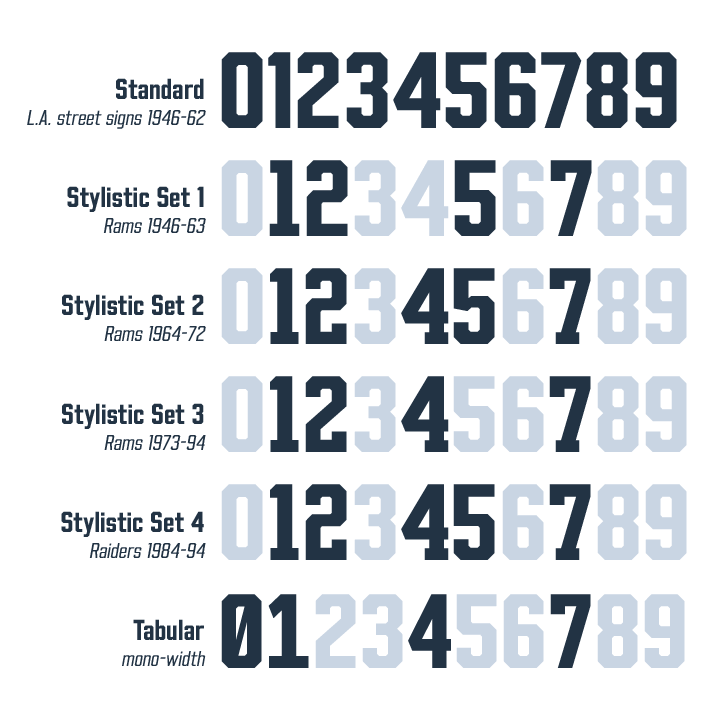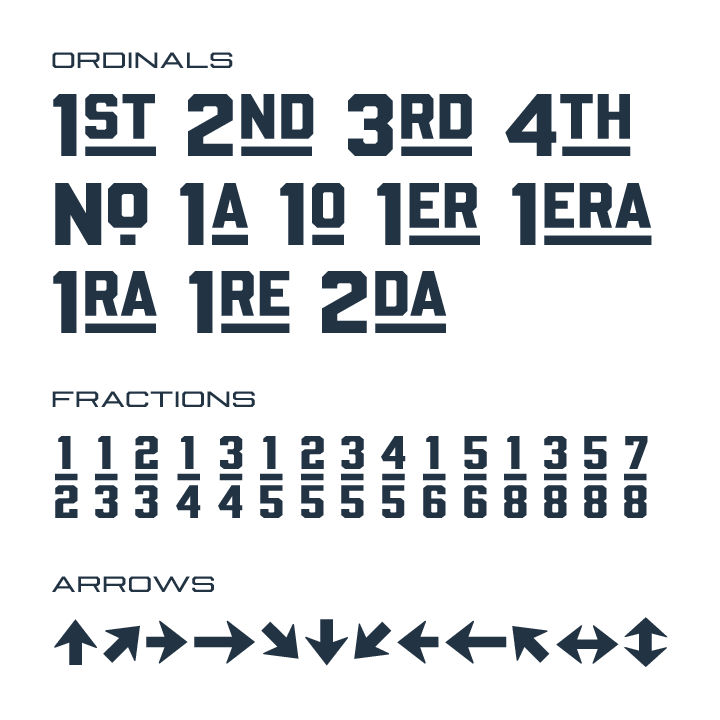 Beachwood is named for
BEACHWOOD DRIVE
in Los Angeles, the street which leads up to the famous
HOLLYWOOD SIGN
Choose Opentype Stylistic Set 5 to activate HOLLYWOOD mode!