It had to happen: Swell Type has reached into the future and returned with the ultimate hyper-wide hyper-condensed hyper-thin hyper-bold font: HYPERSPACE RACE!
Hyperspace Race boldly goes where no sci-fi font has gone before, with WARP SPEED mode (149 custom connecting letter pairs), alternate letters, a Variable Font for unlimited adjustment of Weight, Width & Slant, and support for 211 languages.
See the Variable and Opentype features in action as I re-create 15 familiar sci-fi logos in under 2 minutes using the variable font.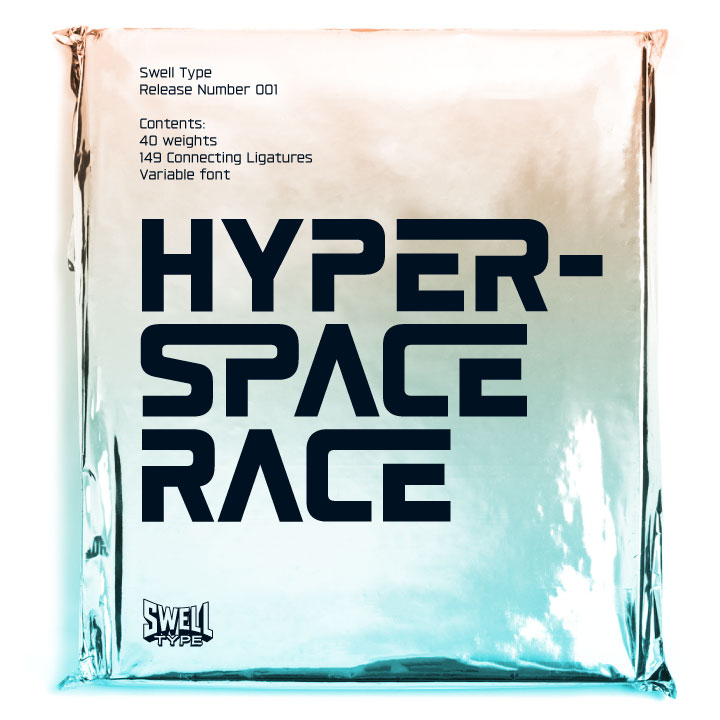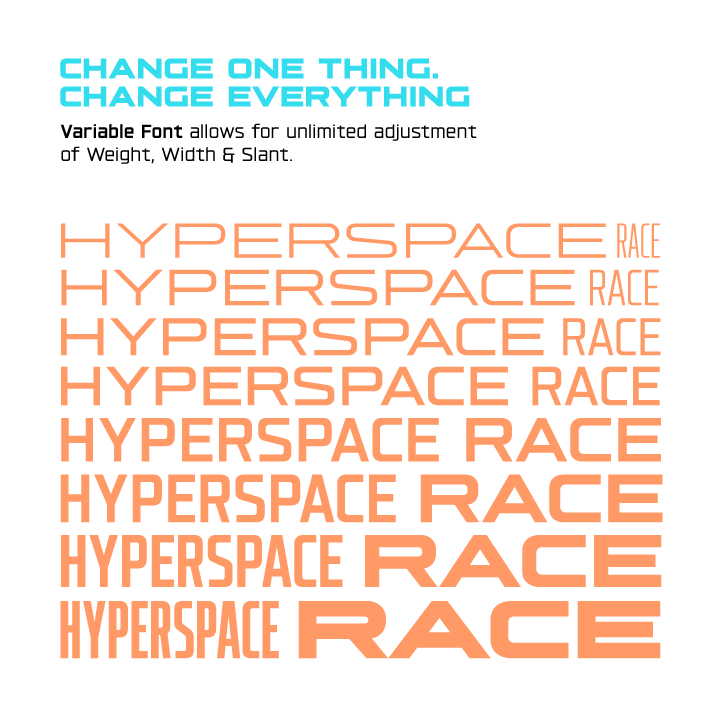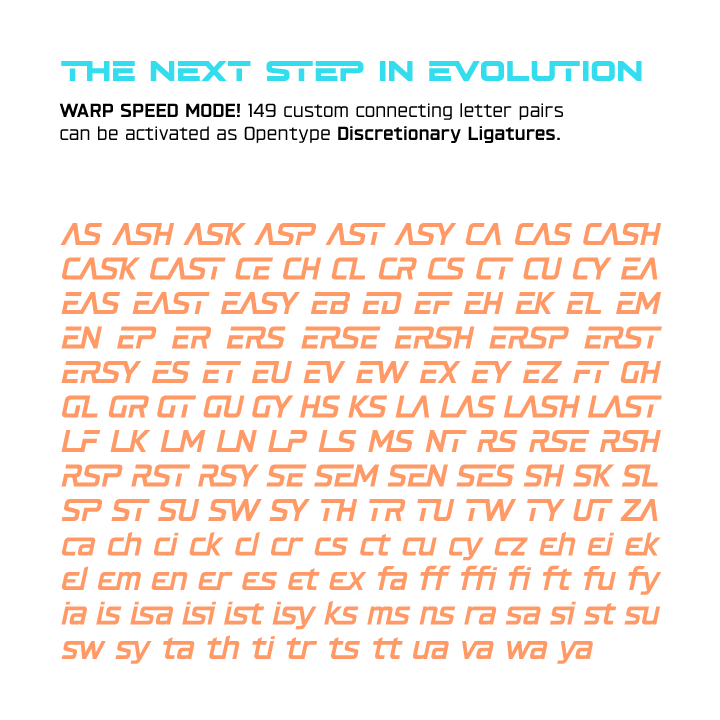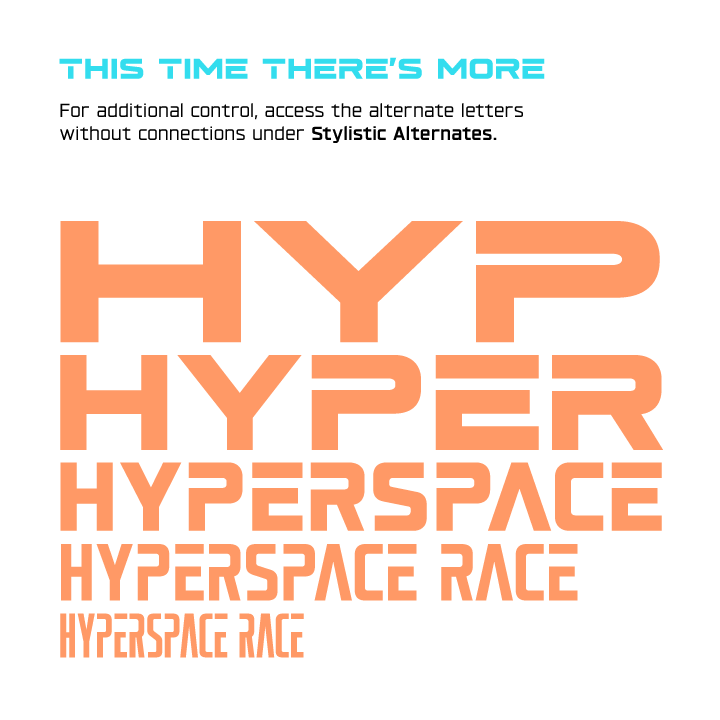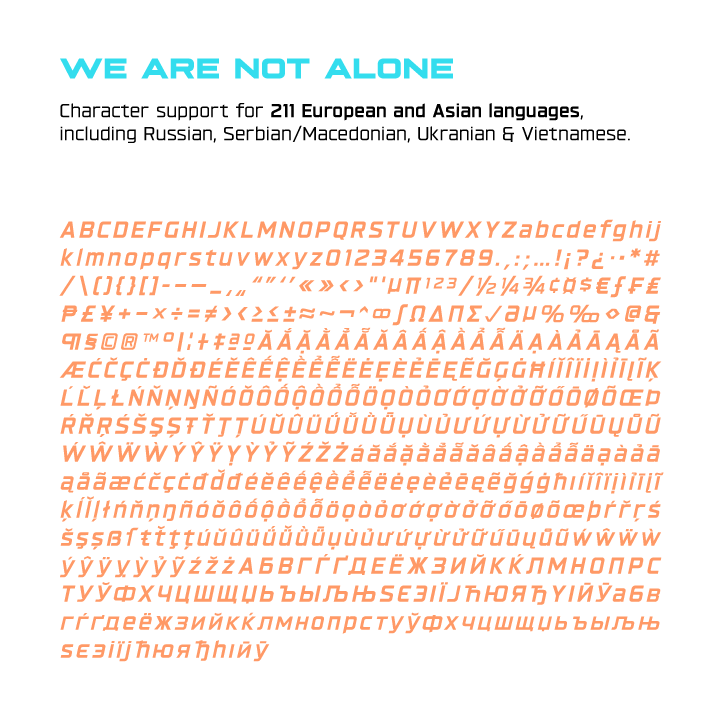 Download the PDF spec sheet for printable weight and character set details.
Test Flight
Type into any field to change the text.
Click the "OT" icon and "Discretionary Ligatures" to activate WARP SPEED mode.
COMPRESSED
He was never in time for his classes…He wasn't in time for his dinner…Then one day…he wasn't in his time at all.
CONDENSED
A world inside the computer where man has never been. Never before now.
NORMAL
Losing your planet isn't the end of the world.
EXPANDED
Space. It's not as deep as you think.
EXTENDED
The Future Is A No Brainer.
For testing purposes, only A-Z, a-z, numbers & punctuation are included above.
See the Features section at top or download the spec sheet for printable weight and language support details.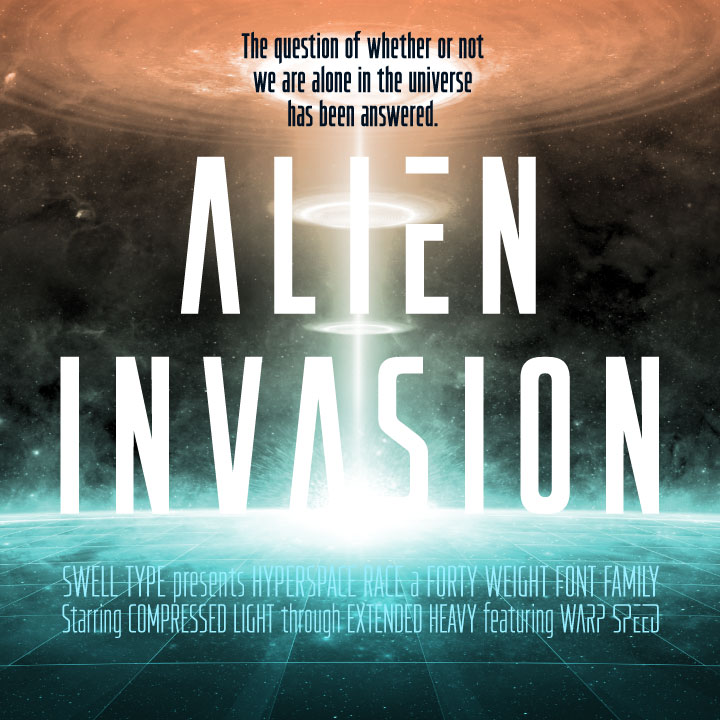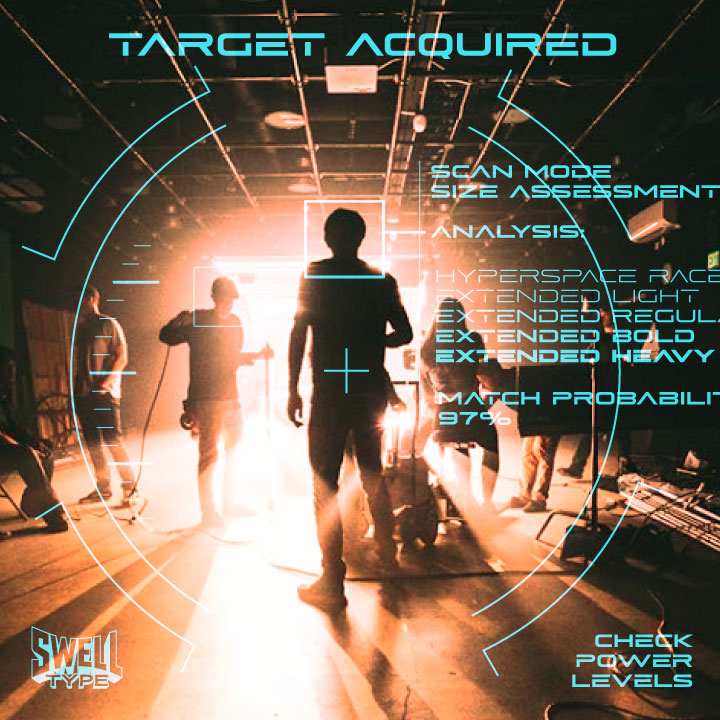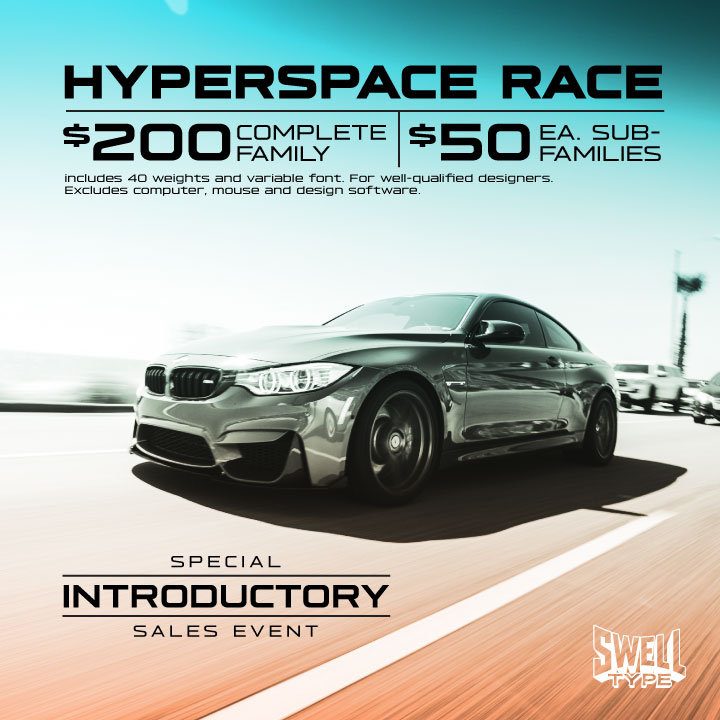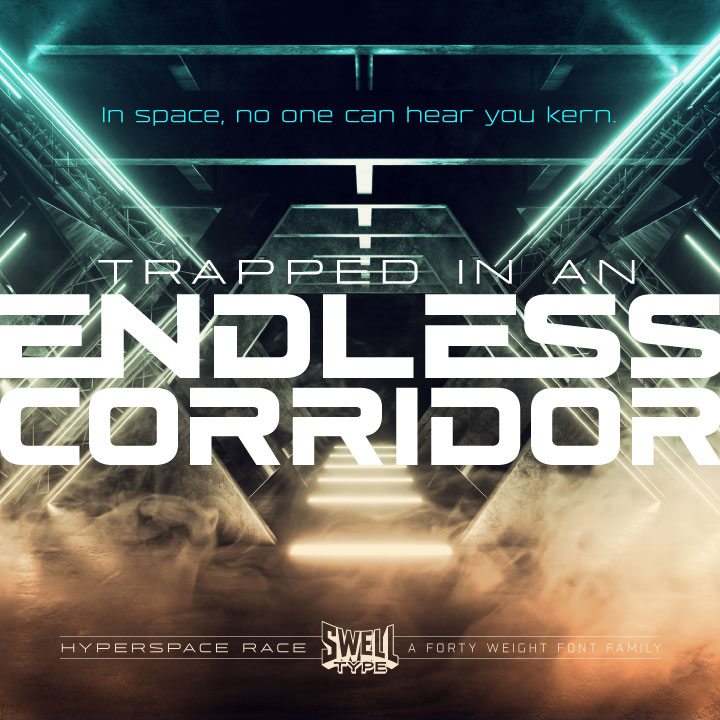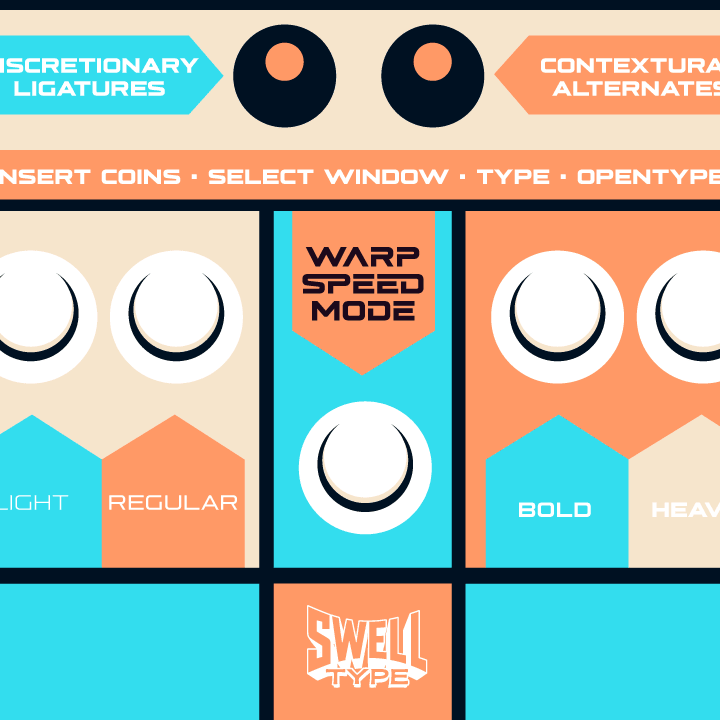 Photography: Forest Dempsey • Artwork (via Dreamstime): @Mia Stendel @grandfailure @ivanmollov @lg0rgh