I help companies tell the story of their brands and products through original typeface designs.
Follow along from A to Z as I explore the typefaces that rise up out of a place and come to define it. Then watch as I create a new font family inspired by each place.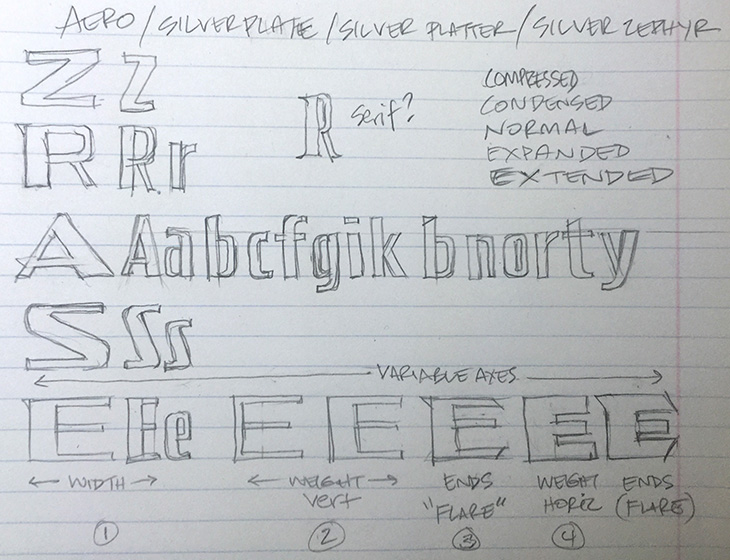 Catching up with Silver Streak
As my latest font, Silver Streak, nears release, I wanted to catch you up on my progress, and share some of the process that went into making it. This one started with a single bit of inspiration — this nifty lettering on the side of the "Silver Platter" diner & gift shop at Disneyland's California […]
Building on decades of experience as a designer of fonts for comic books, video games, TV shows and movies, John Roshell's Swell Type takes inspiration from the real-world signs and scenery of California, presenting fun, friendly, functional fonts inspired by everything from the Gold Rush and fruit-crate labels to surf and skateboard culture, Silicon Valley, aerospace industry and the entertainment biz.