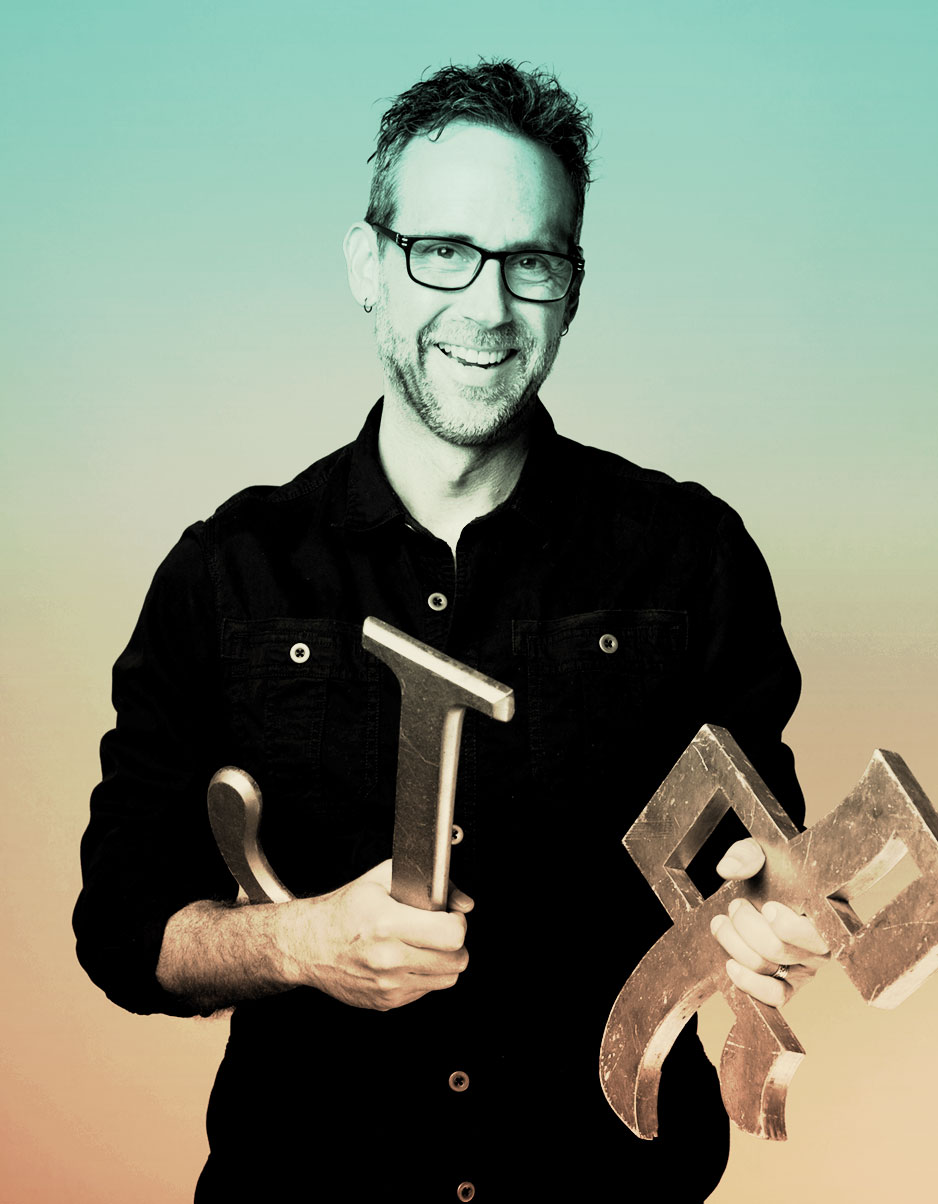 From an alphabet-obsessed kid who played with Legos and Letraset to an award-winning graphic artist who has designed iconic logos from Angry Birds to Black Panther and Daredevil, Swell Type founder & designer John Roshell has always been passionate about letters.
"I love that fonts are 52 works of art that together become a practical tool," says Roshell, whose typefaces can be seen in comic books around the world and video games like Clash Royale, Angry Birds and Marvel Strike Force.
As a young design student fresh out of UCLA, Roshell – soon known to colleagues as "Mr. Fontastic" – began working for comic book lettering artist Richard Starkings, creating original fonts based on pen lettering styles, while pioneering many of the techniques now used to letter comic books digitally.
The newly-christened Comicraft quickly became a powerhouse lettering and design company in the comics industry, winning an Eisner Award for their publication design in Marvels, followed by numerous "Best Letterer" awards.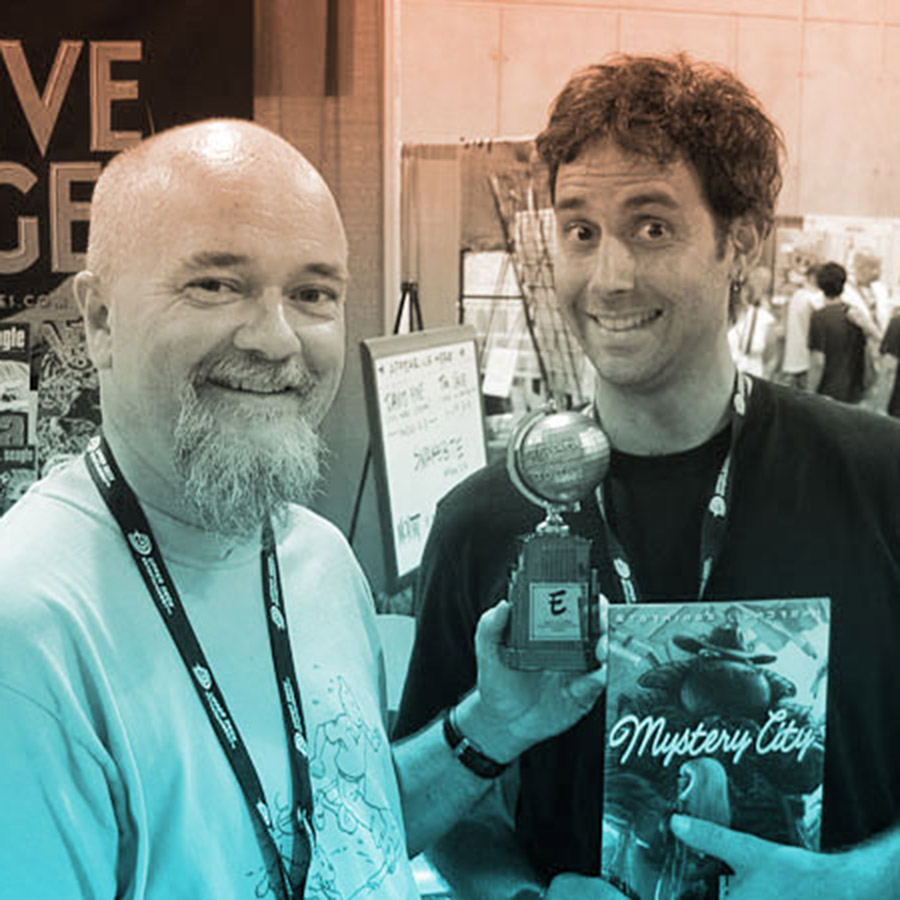 John has created nearly 300 font families for Comicraft, which have been used to letter millions of comic book pages and appeared in video games, movies and TV shows, toy packages, t-shirts, and even toilet paper.
Now, after more than two decades of experience in the comic book industry, John formed Swell Type to create fun, friendly, functional fonts inspired by the real-world signs and scenery of California — from the Gold Rush and fruit-crate labels, to surf and skateboard culture, Silicon Valley, the aerospace industry and entertainment biz — all with the lively energy for which his creations for Comicraft are known and loved.
With Swell Type, he also looks forward to sharing the process of type creation, and his lifelong passion for letterforms with you along the way.
Top photo by Forest Dempsey • Photo of John by Lucas Deming at LinkedIn Learning