Double-click to enter your own text
Click the "OT" icon and "Discretionary Ligatures" to activate Hook mode or Round-Topped A.
For testing purposes, only A-Z, a-z, numbers & punctuation are included.
Inspired by the streamlined lettering on trains, cars & ads of the 1930s & '40s, Silver Streak combines Art Deco elegance with refined craftsmanship and modern features.
Dramatic contrast and tastefully rounded corners conjure an era of refined, vintage elegance. An extravagant palette of 25 weights — from gracefully tall & thin to commandingly wide & heavy — provide myriad possibilities for distinctive luxury brands and products.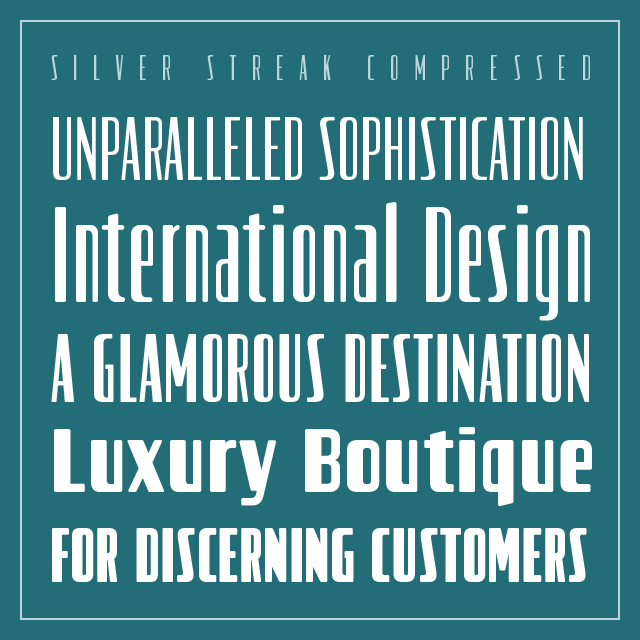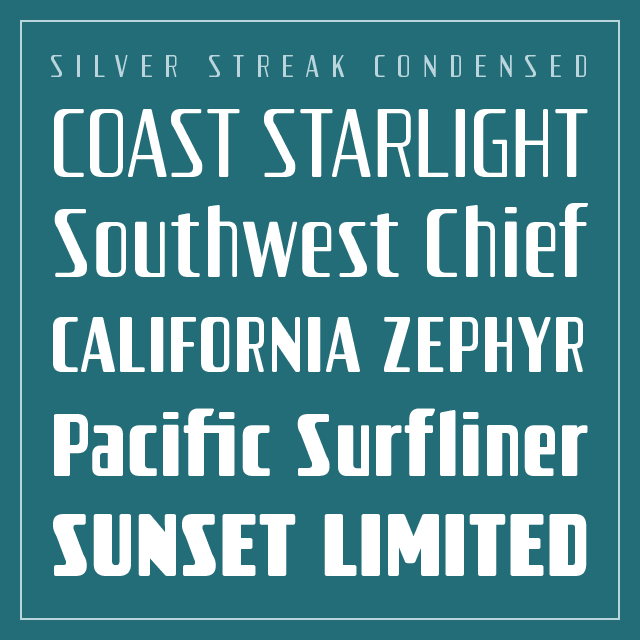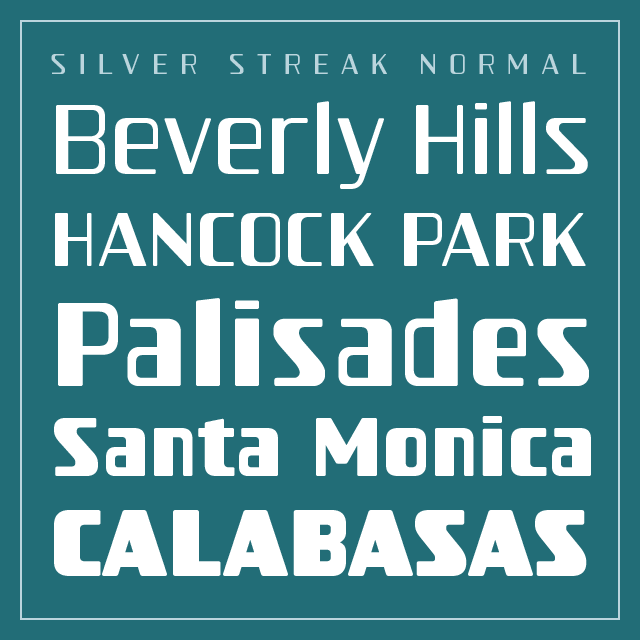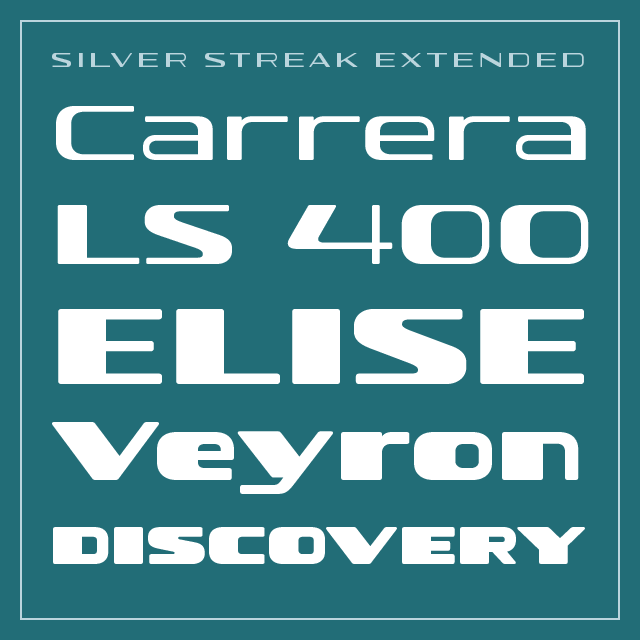 Hook-cornered capitals, accessible in Opentype Discretionary Ligatures
Two versions of round-topped A, each with international accents, accessible in Stylistic Alternates
Variable font enables precise control of weight and width
Support for 223 languages, including Western & Central Europe, Russian Cyrillic, Serbian/Macedonian, Ukranian and Vietnamese