Inspired by the streamlined lettering of trains, cars & ads from the 1930s & '40s, Silver Streak combines Art Deco elegance with refined craftsmanship and modern features.
An extravagant palette of 25 weights — from gracefully tall & thin to commandingly wide & heavy — provide myriad possibilities for distinctive luxury product branding.
Dramatic contrast and tastefully rounded corners
conjure an era of refined, vintage elegance.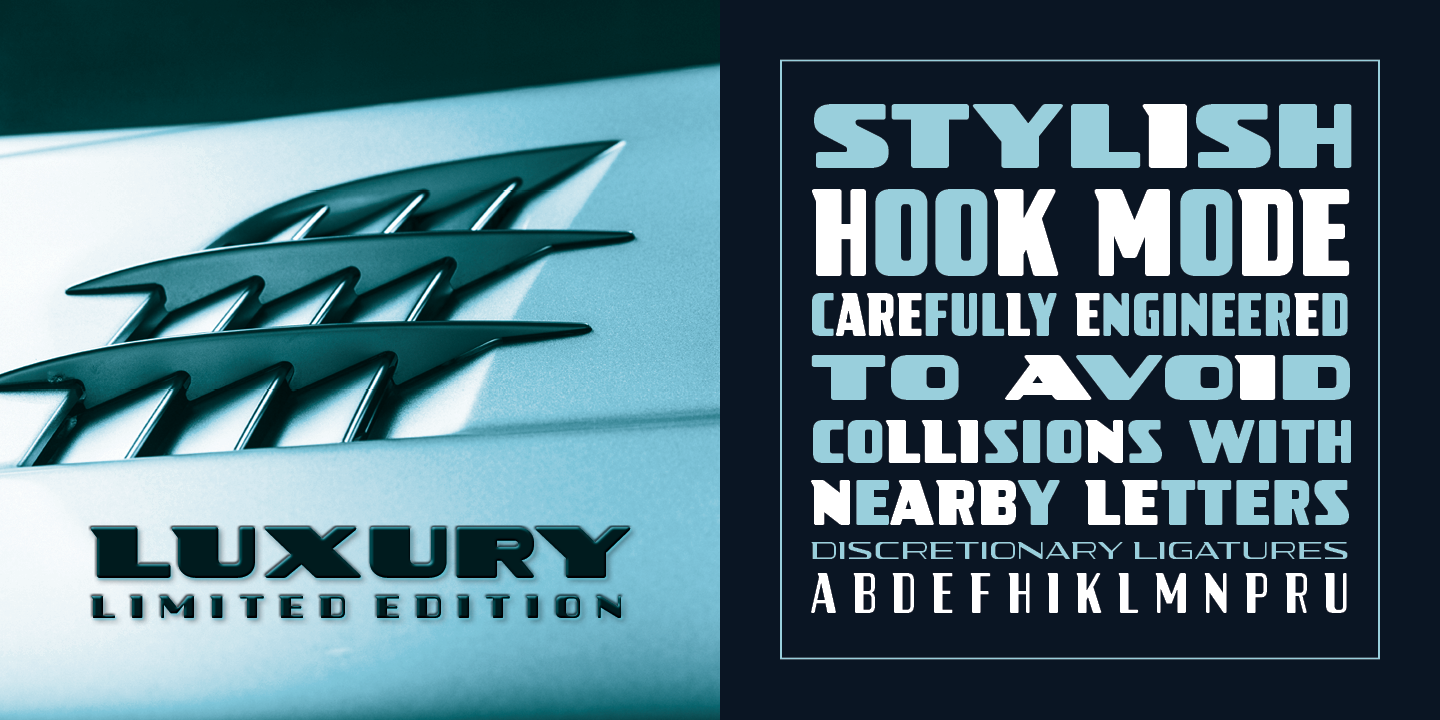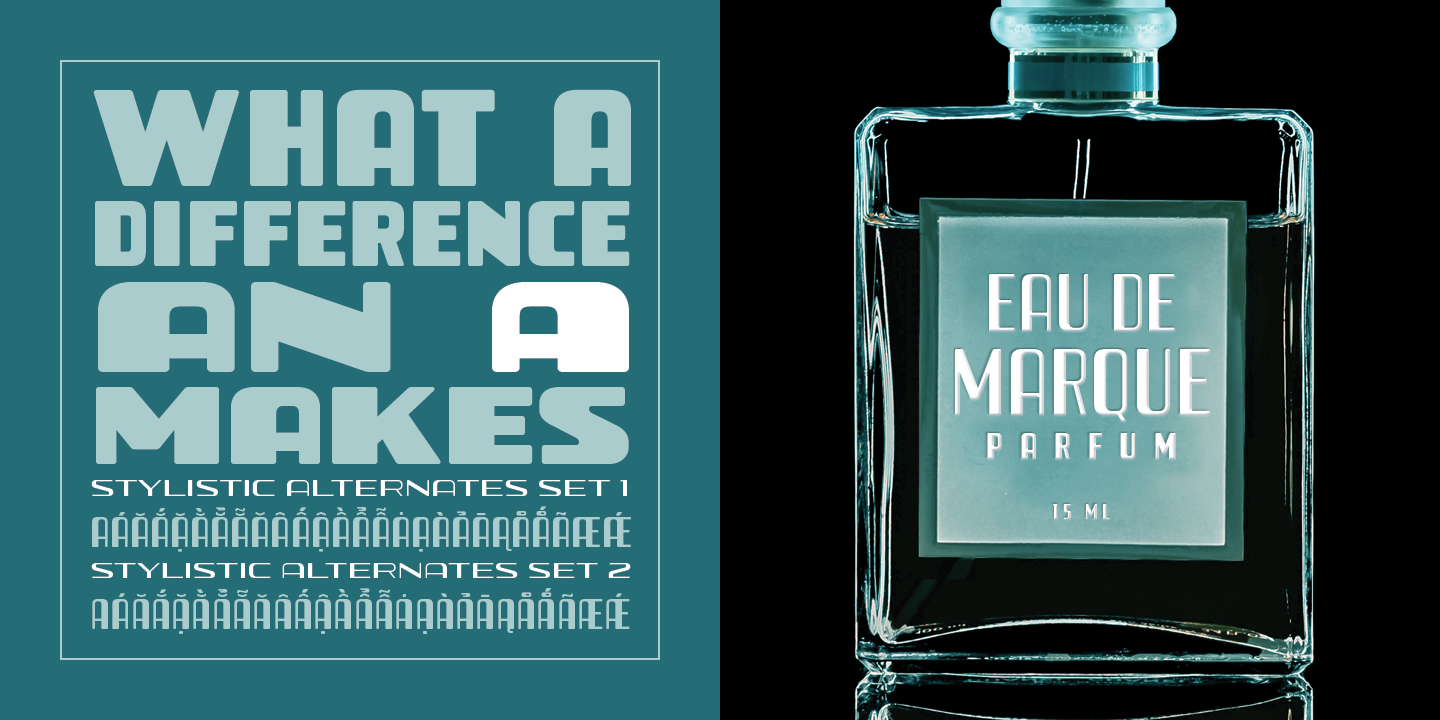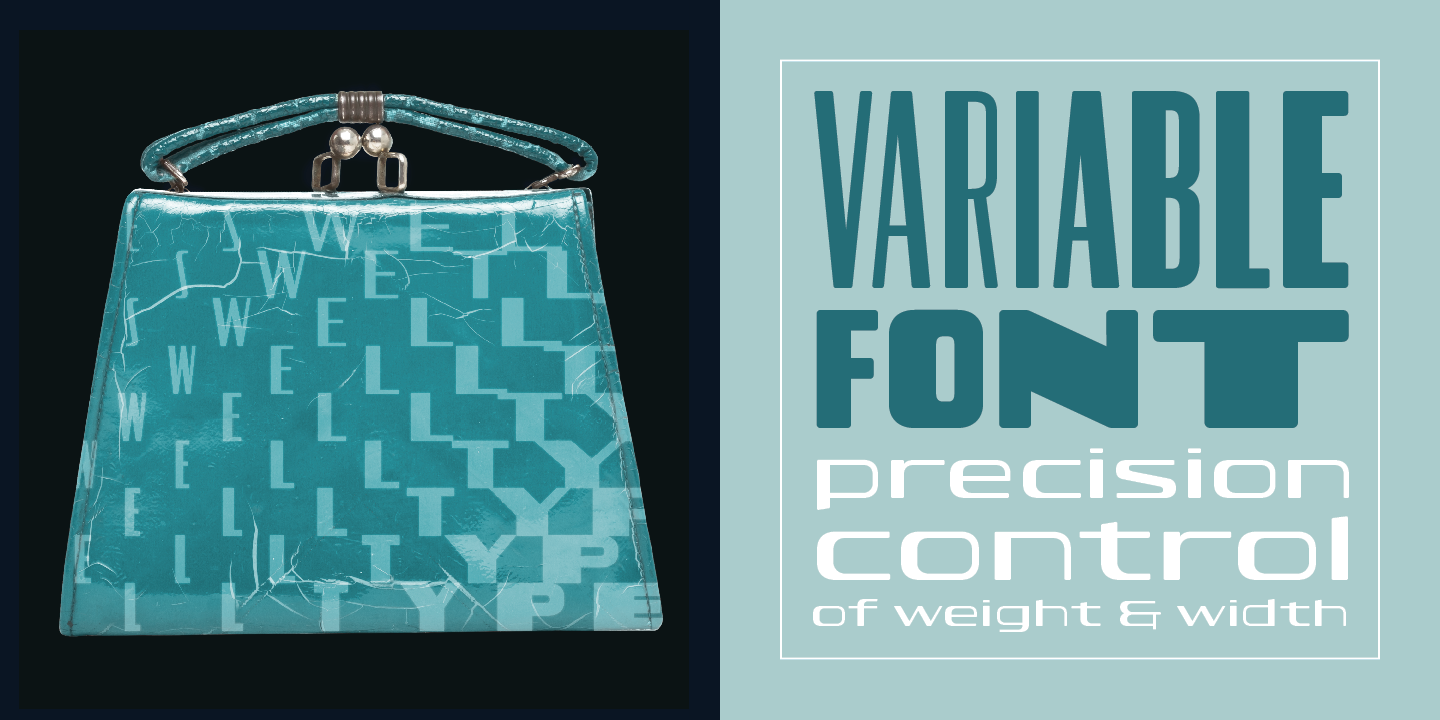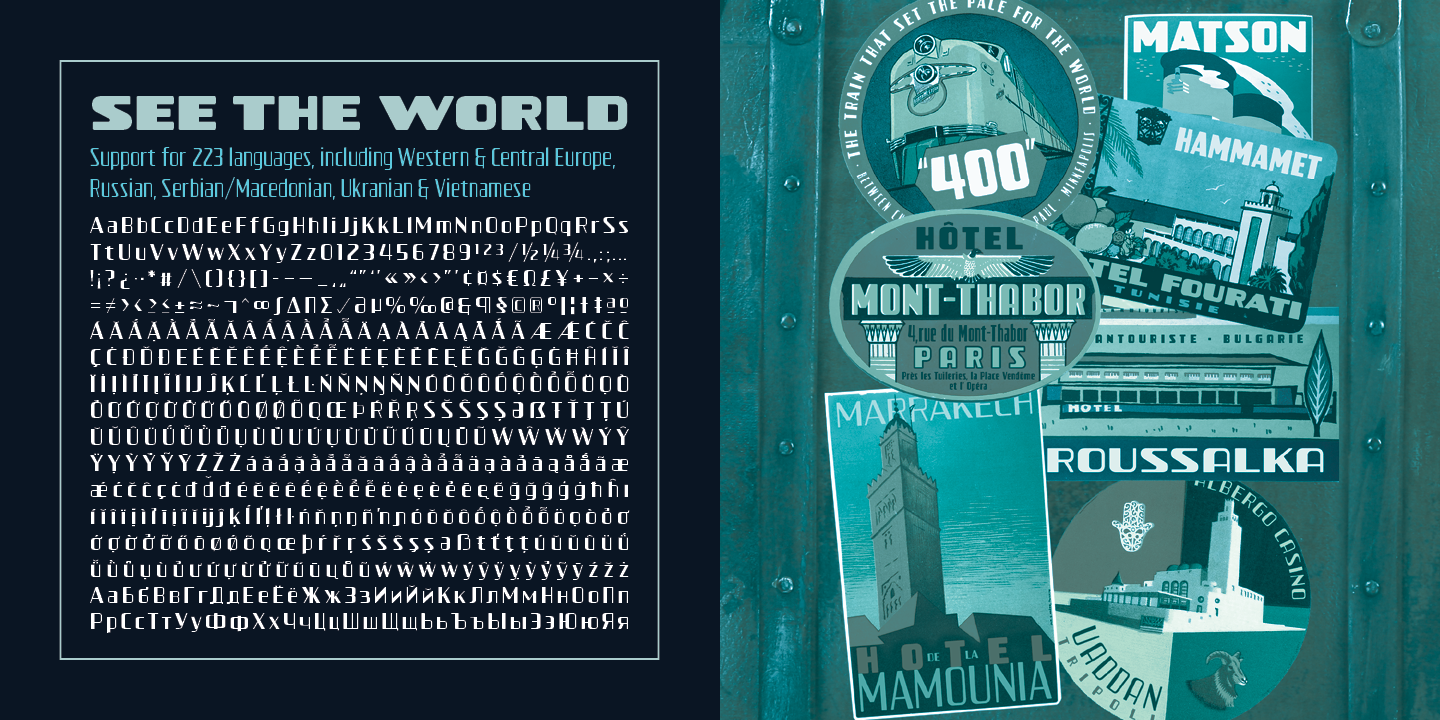 Hook-cornered capitals, accessible in Opentype Discretionary Ligatures
Two versions of round-topped A, each with international accents, accessible in Stylistic Alternates
Variable font enables precise control of weight and width
Support for 223 languages, including Western & Central Europe, Russian Cyrillic, Serbian/Macedonian, Ukranian and Vietnamese