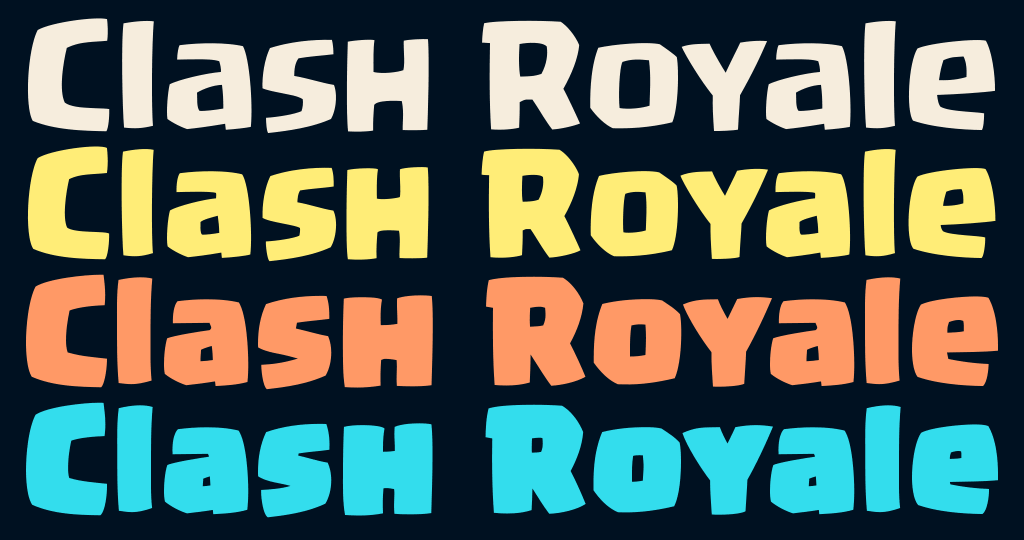 Client: Supercell
Art direction: Lauri Warsta
My Comicraft font You Blockhead has been used in the game graphics of Clash of Clans since its launch in 2012. In 2016, they contacted me to design a custom version for Clash Royale.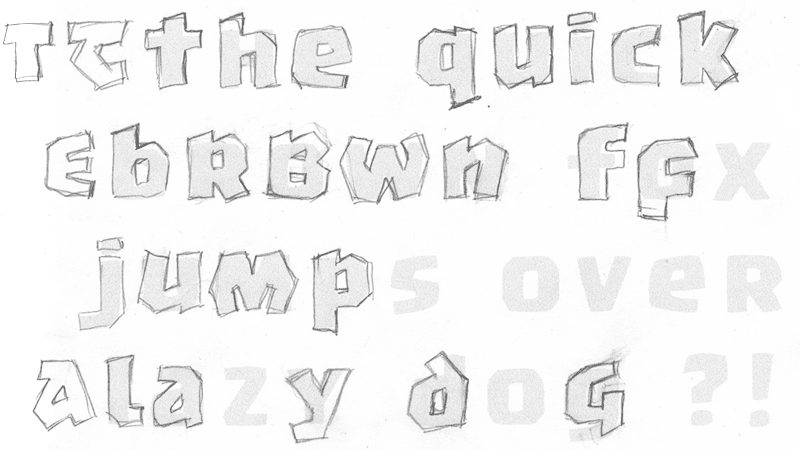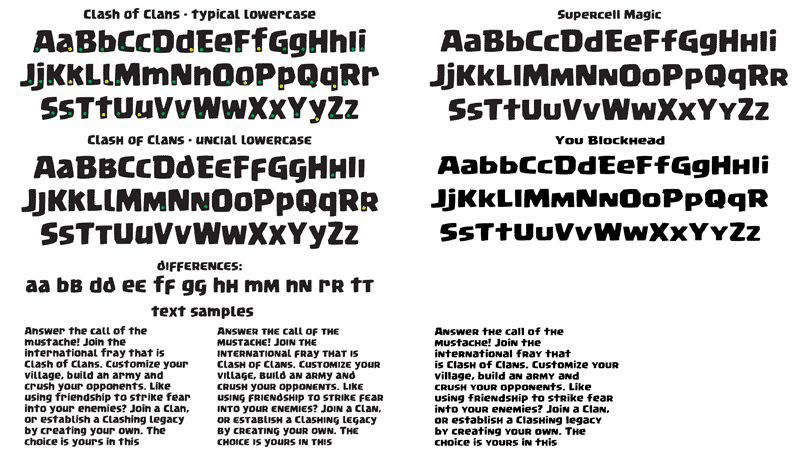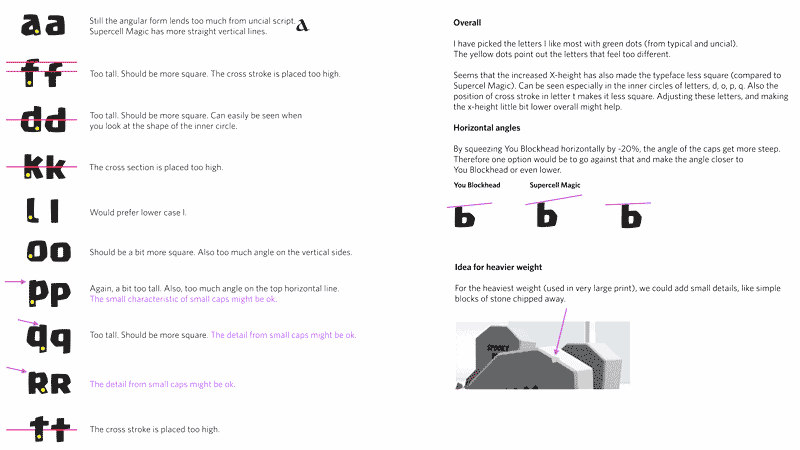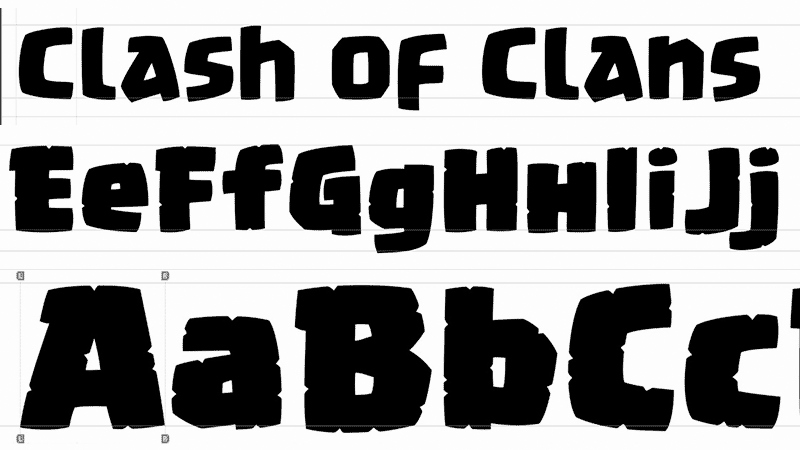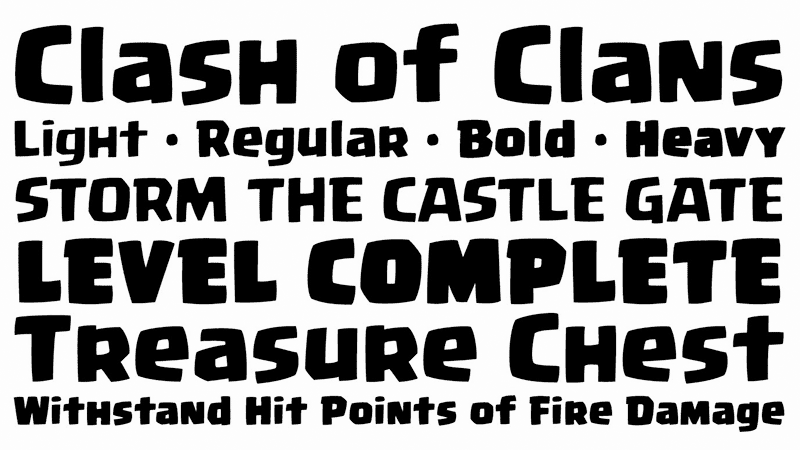 They found my first pass too "medieval, dark and intense", but we kept the uppercase feel in the lower m, n, r and y. At completion, they told me the font struck "the perfect balance of unique, but still feels like it belongs in the Clash universe." Mission accomplished!