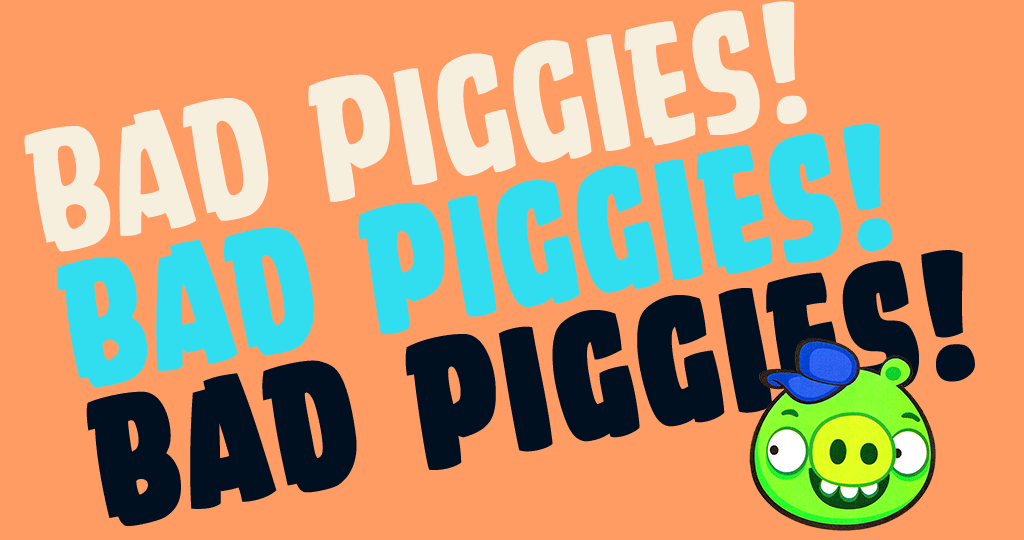 Client: Rovio
Art direction: Toni Kysenius

In 2012, Rovio spun off the Angry Birds nemeses into a new game, "Bad Piggies", and needed a font for the in-game graphics and branding.
They'd been using my Comicraft font Battle Cry for the game's development, and liked the look of it. So I used that as the starting point.
My first pass captured the irreverent, juvenile spirit of the piggies …

… but it was hard to read at small sizes.
Of the final version, the Rovio crew said, "Everybody loves them and feels that they really speak the Piggies' language!" The fonts were used in the game, promo graphics, a book series and other merchandise.