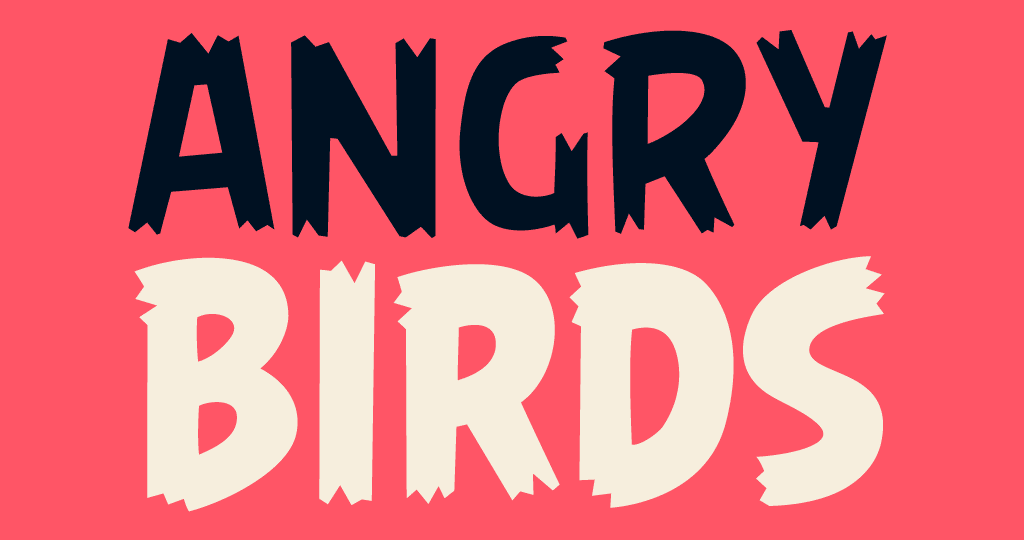 Client: Rovio
Art direction: Toni Kysenius
After I designed the Angry Birds logo in 2010, Rovio asked if I could create a font to use in the game itself!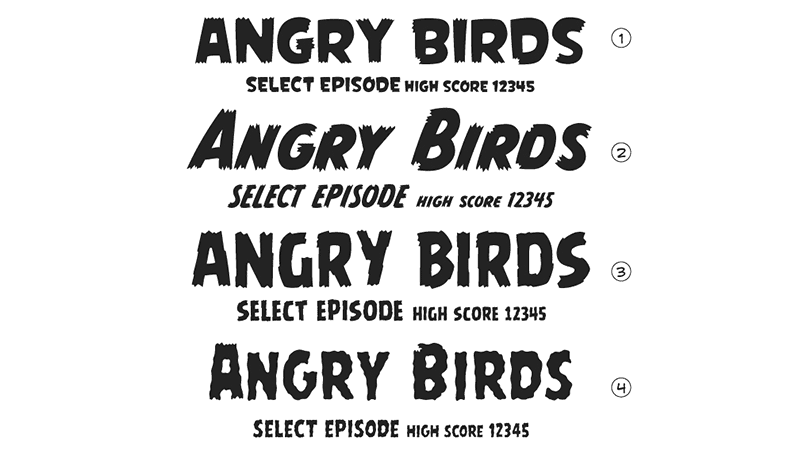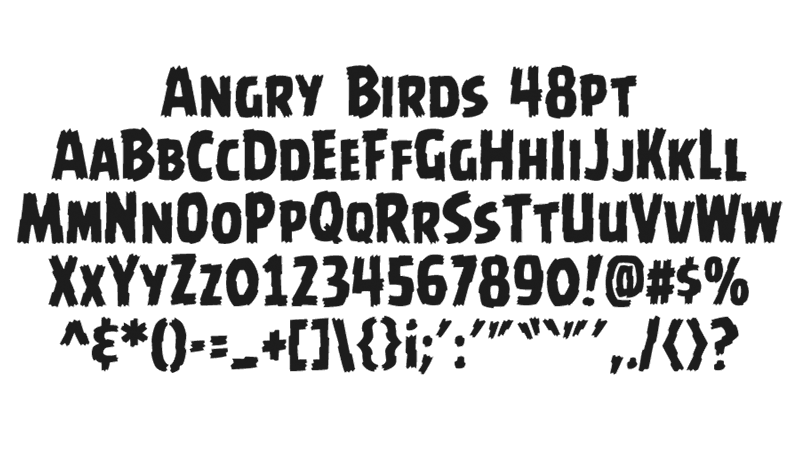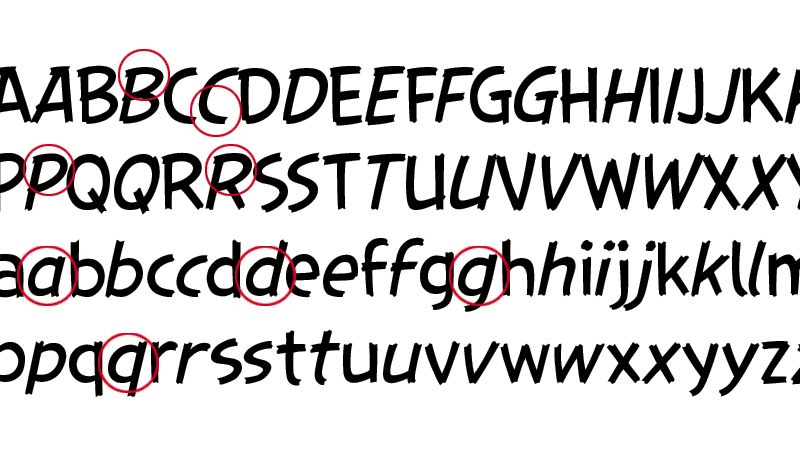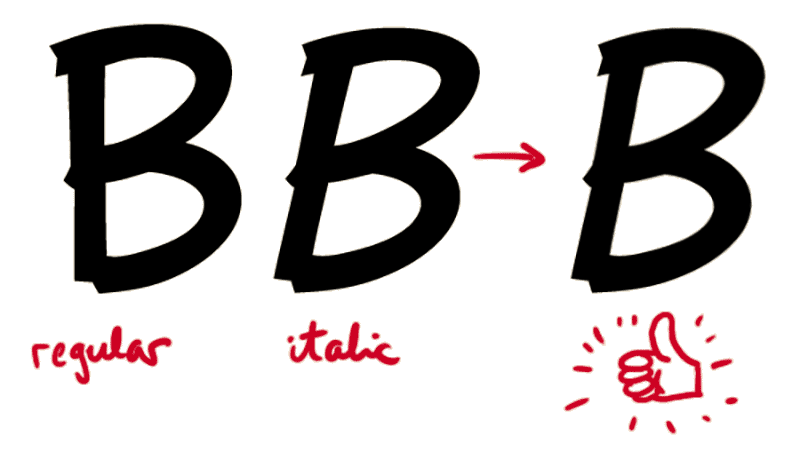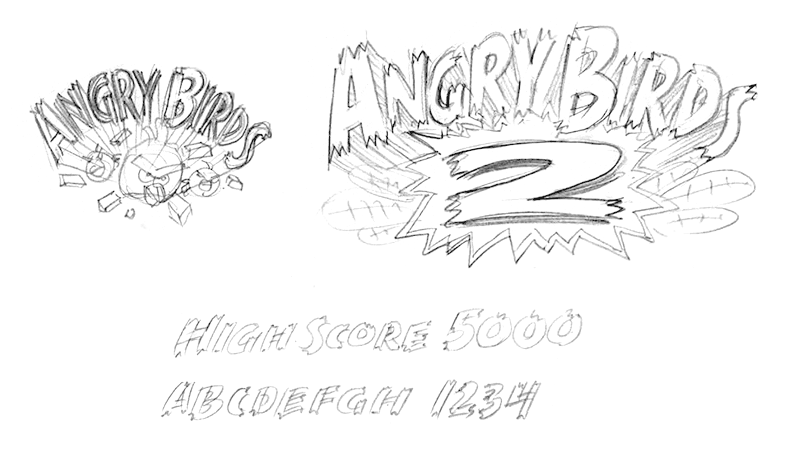 They wanted a font to match the personality of the logo, so we started by choosing a few Comicraft fonts that were similar, and took aspects of each to arrive at something new.
The finished font had "feathered" ends like the logo, with smooth, simplified shapes that would work everywhere from large display type to tiny game scores.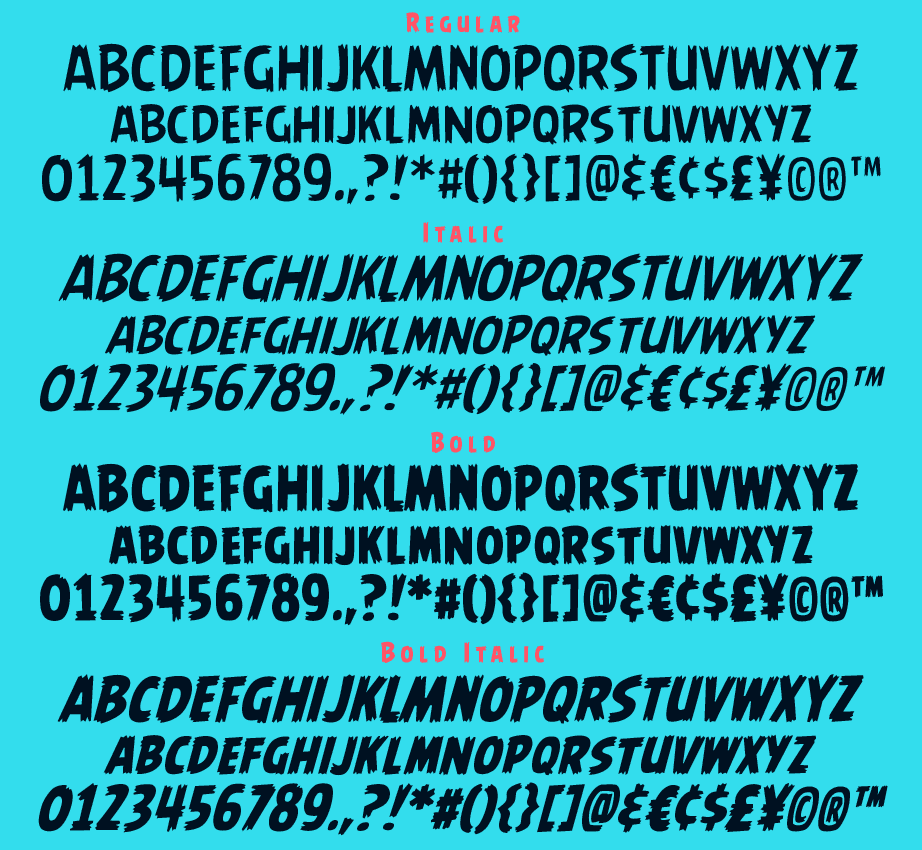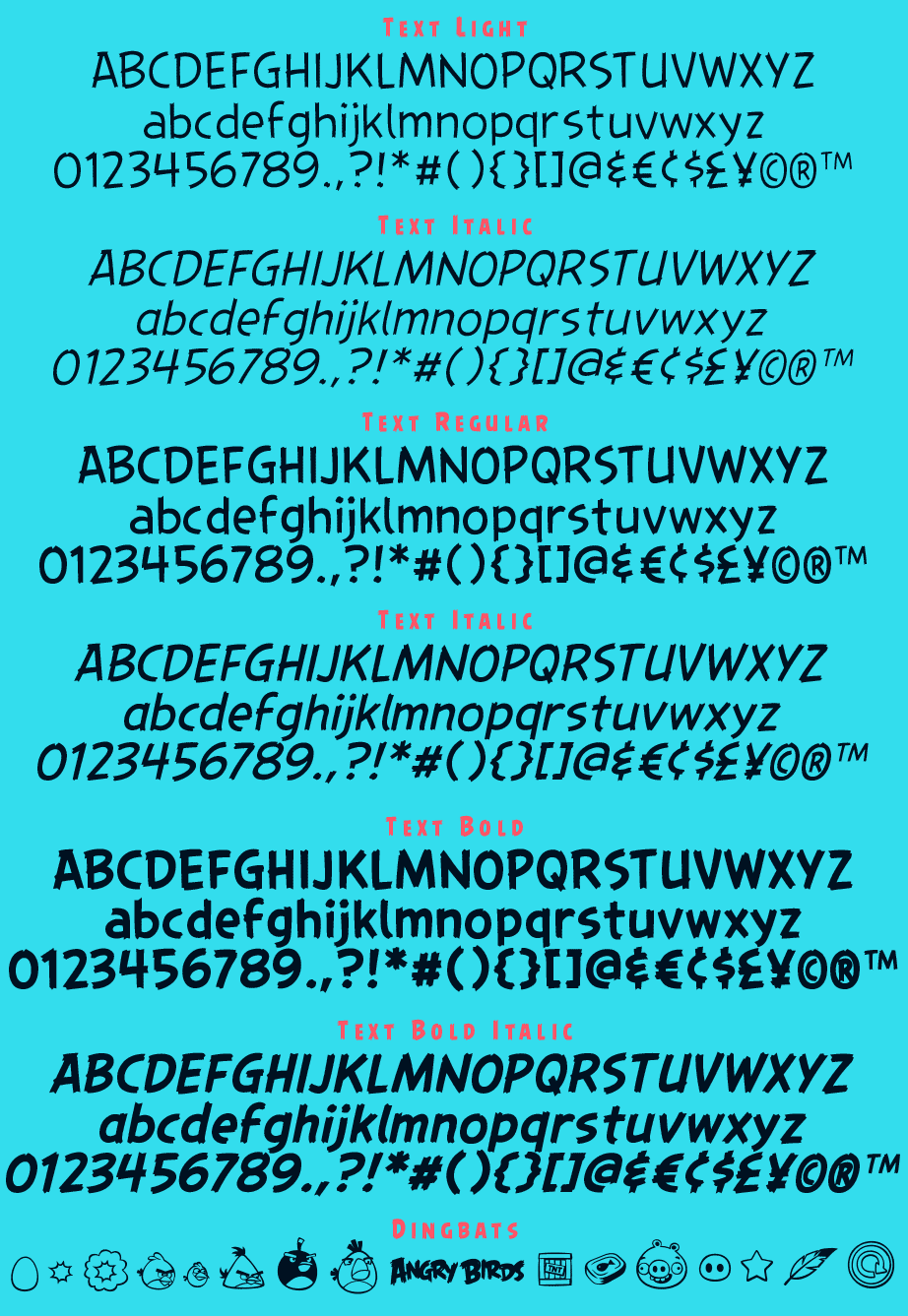 In Action
---
The fonts proved a success, as the Angry Birds brand expanded into a series of new games,
massive multitudes of merch, and even a theme park!
---