I help companies tell the story of their brands and products through original typeface designs.
Follow along from A to Z as I explore the typefaces that rise up out of a place and come to define it. Then watch as I create a new font family inspired by each place.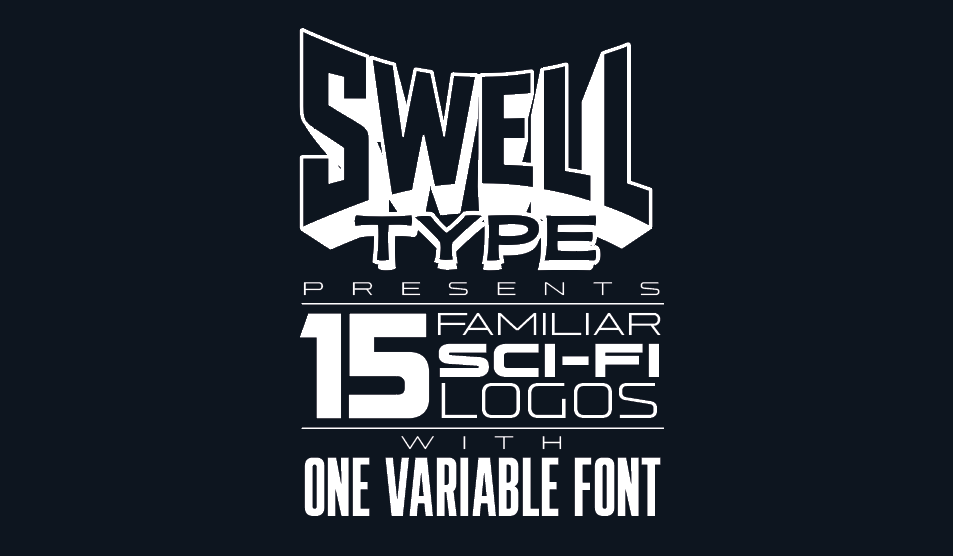 Fifteen SciFi logos in two minutes with the Hyperspace Race Variable Font
Watch me approximate 15 classic sci-fi movie logos from the '80s and '90s with the variable font Hyperspace Race. You can set controls for width, weight & slant, plus access two sets of Opentype Alternate letters, and I put 'em all to use here! […]
Building on decades of experience as a designer of fonts for comic books, video games, TV shows and movies, John Roshell's Swell Type takes inspiration from the real-world signs and scenery of California, presenting fun, friendly, functional fonts inspired by everything from the Gold Rush and fruit-crate labels to surf and skateboard culture, Silicon Valley, aerospace industry and the entertainment biz.